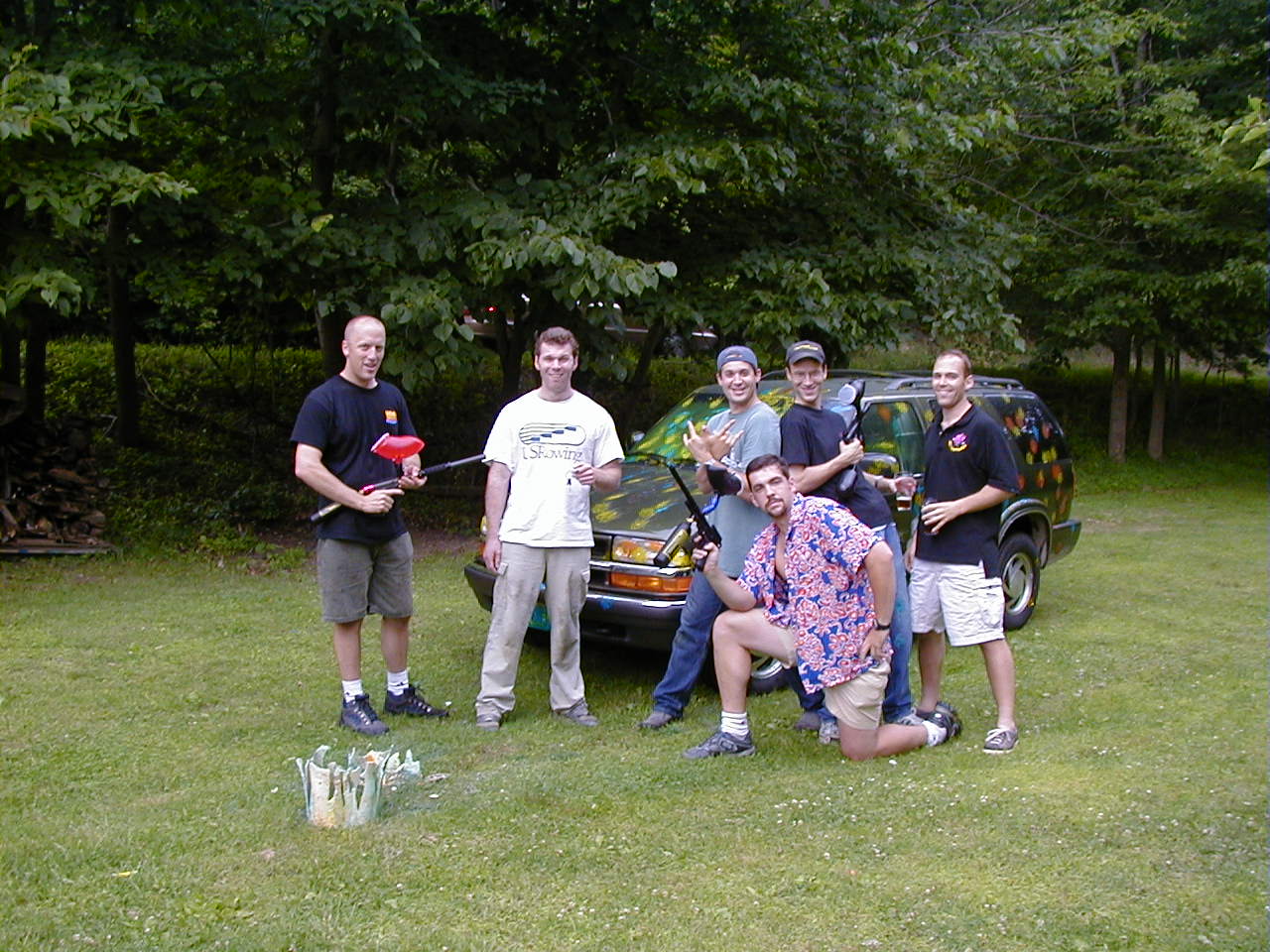 Terran Senftleben offered up the use of his family cabin in upstate NY as the staging ground of what has become known as "the greatest weekend of my life" by several of the attendees.

We all arrived Friday evening for what was to be an entire weekend of manly (childish) pursuits. We enjoyed a meal of meat and beer and whisky.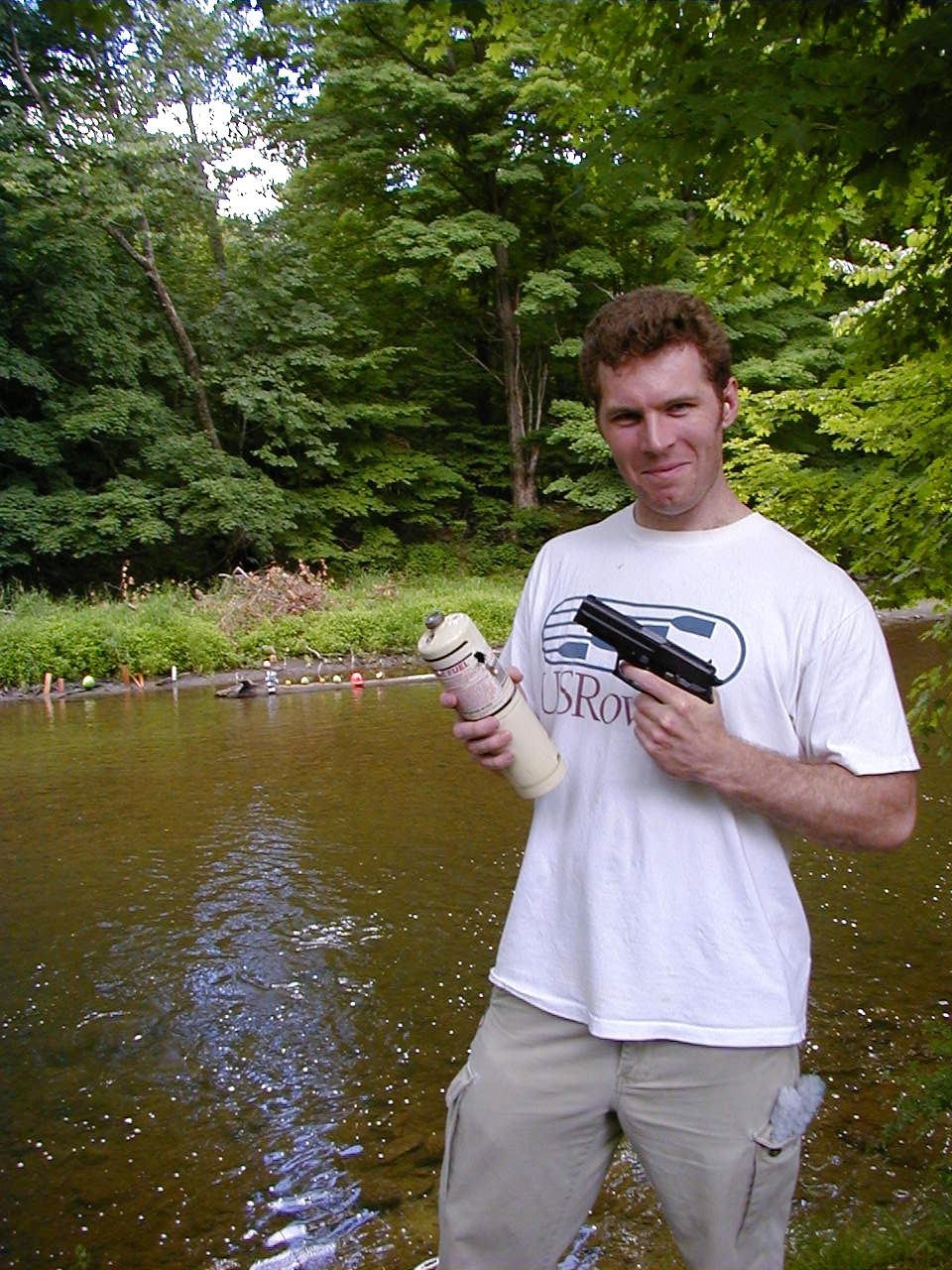 Saturday we got up at the crack of noon to begin the day's activities. We had to make the trek to the local (an hour away) Paintball Shop to gear up. They were able to close early after lightening all of our wallets.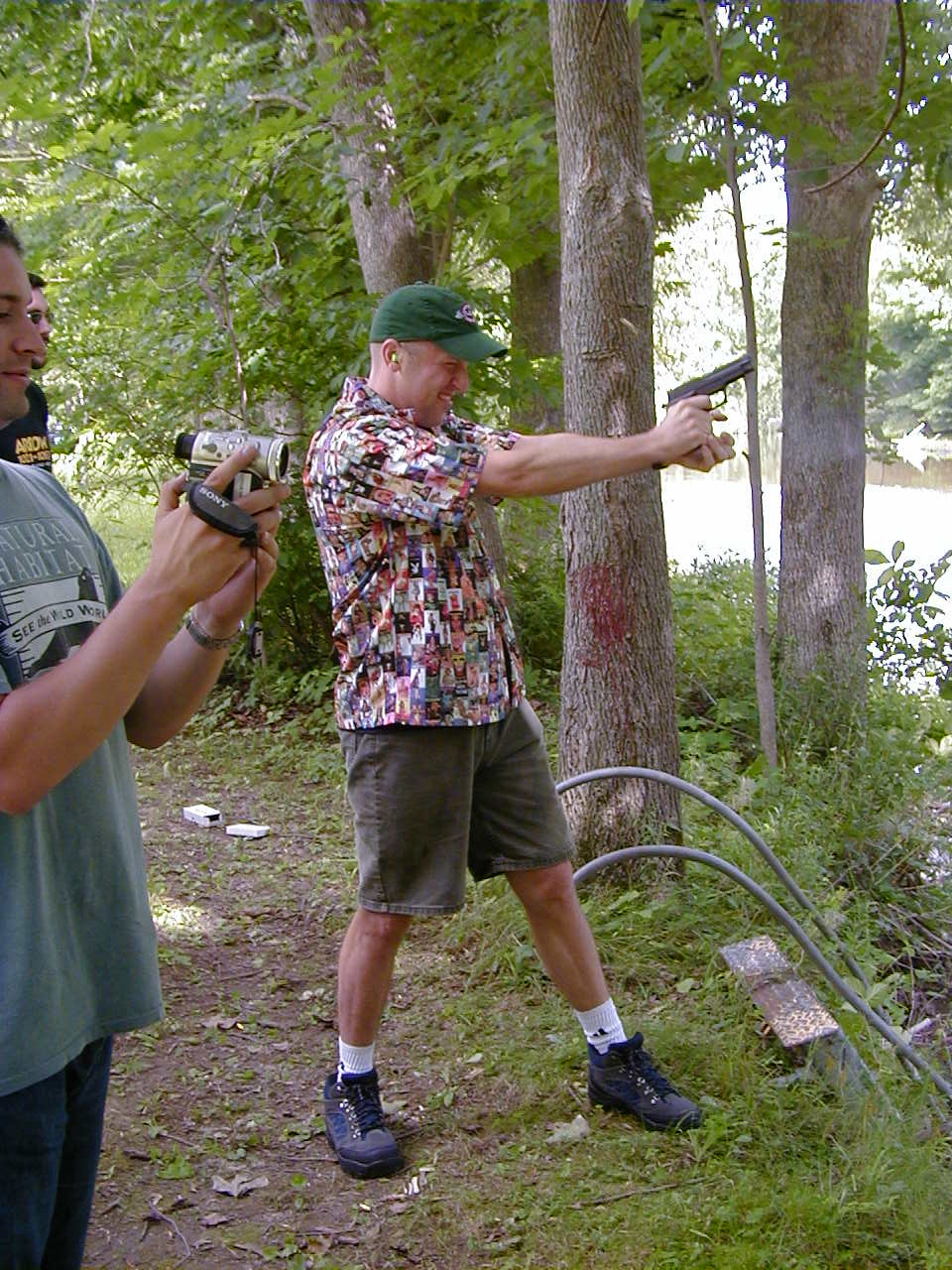 When we got back to the cabin, it was time to relax with a few (dozen) beers and fire off a few (850 or so) .45cal rounds into all manner of fruit, glass, and propane.

That made us hungry for blood. Lucky for the geese none of us could hit a barn wall from the inside...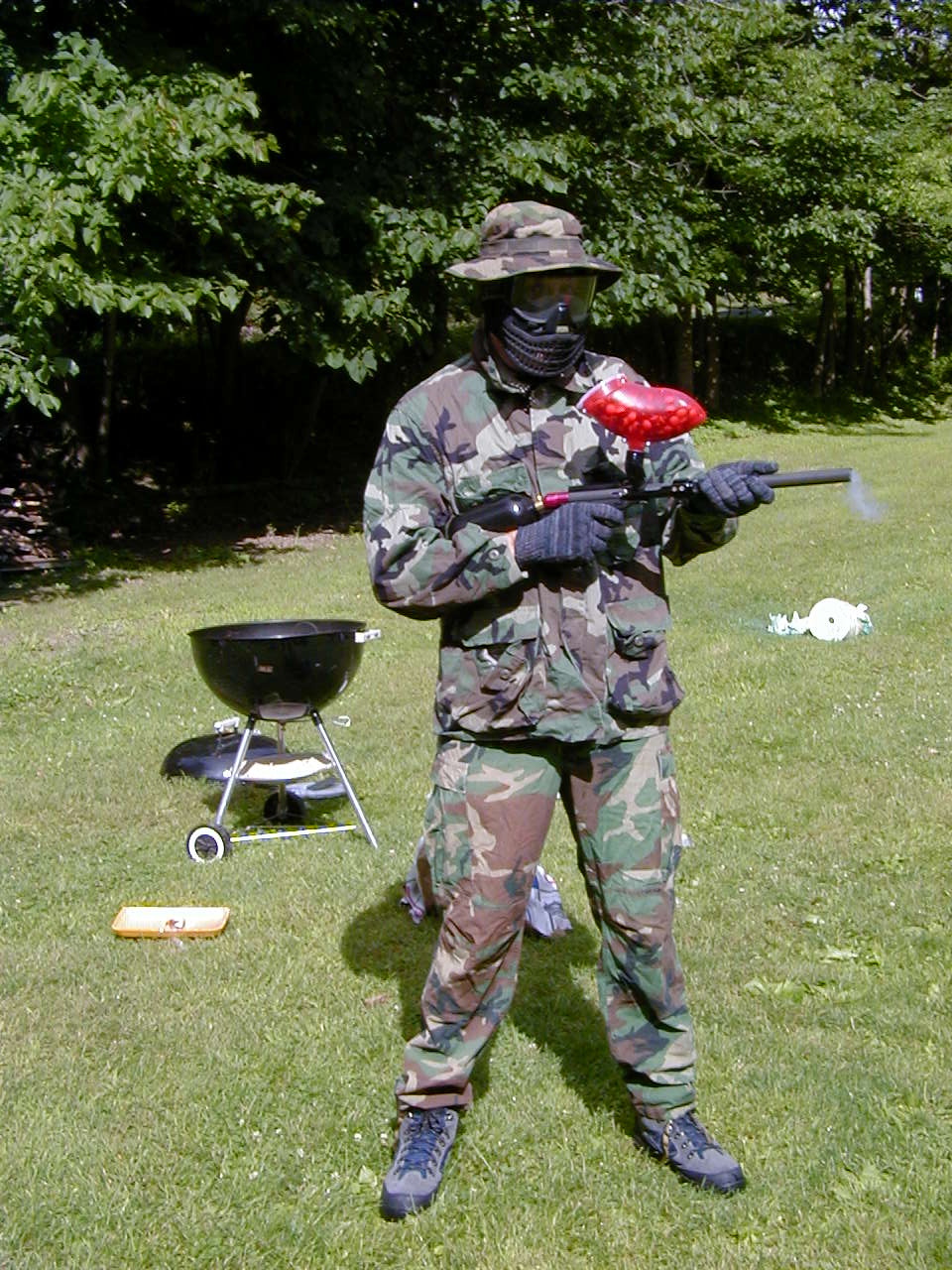 Time to suit up and start shooting each other. Paintball. We went through 3000 rounds of paint. Mostly at T's rental car.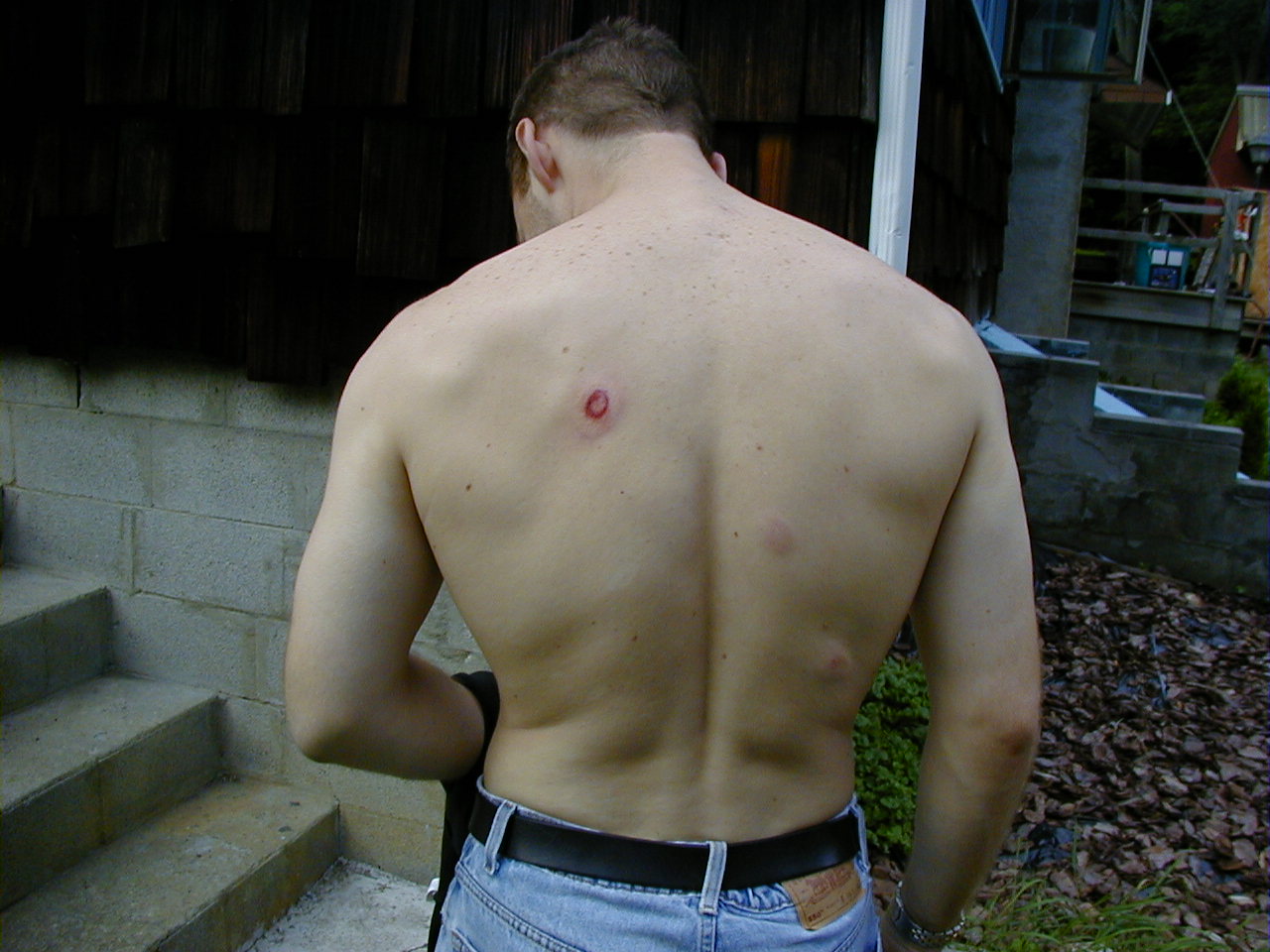 When we tired of chasing each other, we decided to play "Revolutionary War" where we all just stood at opposite ends of a field and shot at each other. We quickly lost interest when we ran out of ammo...

So we had another meal of beef and beer with Whisky for dessert. That night we watched an awful guy-flick "Dude, Where's My Car?" and, more entertainingly, Ellwood stumbling around drunk.

We got up Sunday morning much earlier than we would have liked in order to make the trek to The Blue Sky Ranch to jump out of perfectly good airplanes.